Remedial massage is really a combination of techniques designed to restore movement, ease muscle tension and enhance overall wellbeing.
When you arrive for your initial assessment we will discuss your presenting concerns as well as your daily activities, a history of accidents, injuries and even the sports that you might have engaged in your schooling years as this all contributes to your current movement patterns.
Based upon what is discussed we will collaboratively devise  a treatment plan for the session to address immediate areas of tension along with rebalancing areas that are silently contributing to the holding of muscular tension. Follow up sessions may be required for acute conditions and regular maintenance is always recommended to prevent accumulated tension/injury.
Techniques used include:
Trigger Point Therapy
Stretching
Mobilisation
Dry Needling
Lymphatic Drainage
Relaxation
I am a strong believer in empowering people with simple and easy ways to maintain their overall wellbeing, simple changes such as incorporating 1 or 2 daily exercises or even small lifestyle adjustments make make all the difference between coping and feeling great.
Common conditions that benefit from massage are:
Headaches / Migraines
Lower back pain
Strains and sprains
Neck and shoulder tension
TMJ (jaw tightness)
Sciatica
Chronic pain
Life!
It is important to note that with massage more pain does not equate to more gain. Whilst I am firm therapist there is a limit to the benefit of increased pressure. What I have found most effective in treating people with chronic conditions is to meet the tension in the body without over burdening it. I will always invite feedback so that we can work together to most effectively find the level of pressure that works best for you.
Nurturing the self is one of the greatest gifts that we can give ourselves in this fast paced world.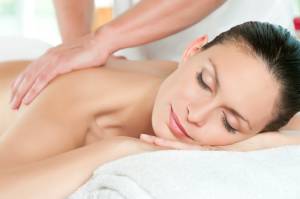 "Take care of your body, it's the only place you have to live"
Jim Rohn